Defense Down Jacket
Military
Model wears M. Model measures: chest 97cm, waist 76cm, hips 88cm, height 186cm
MATERIALS
MAIN FABRIC: 98% cotton, 2% polyurethan
LINING: 100% polyester
FILLING: 90% pure goose down, 10% goose feather
CARE
Wash in cold water at 30°C, gentle cycle. Do not bleach. Tumble dry, low temperature. Do not iron. Do not dry-clean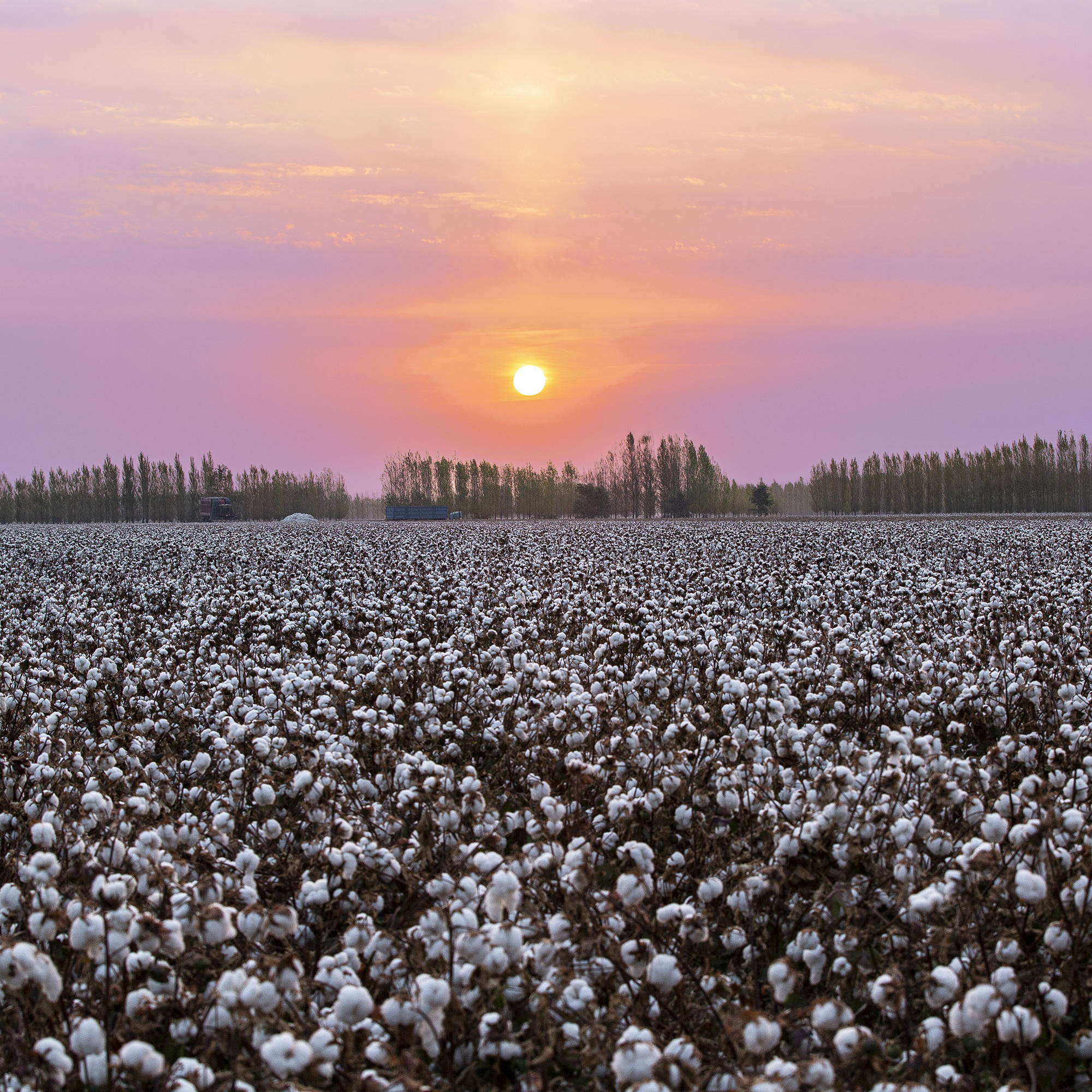 1. FROM THE PLANT TO THE FIBER: The fabric of Defense Down Jacket arises from the fibers of cotton, which comes from the Chinese province of Xin Jiang, from exclusive plantations, put under our direct control, managed with full sustainability criteria and respecting the rhythm of nature. The stage of flakes harvest are completely automatized. (see map)

---
---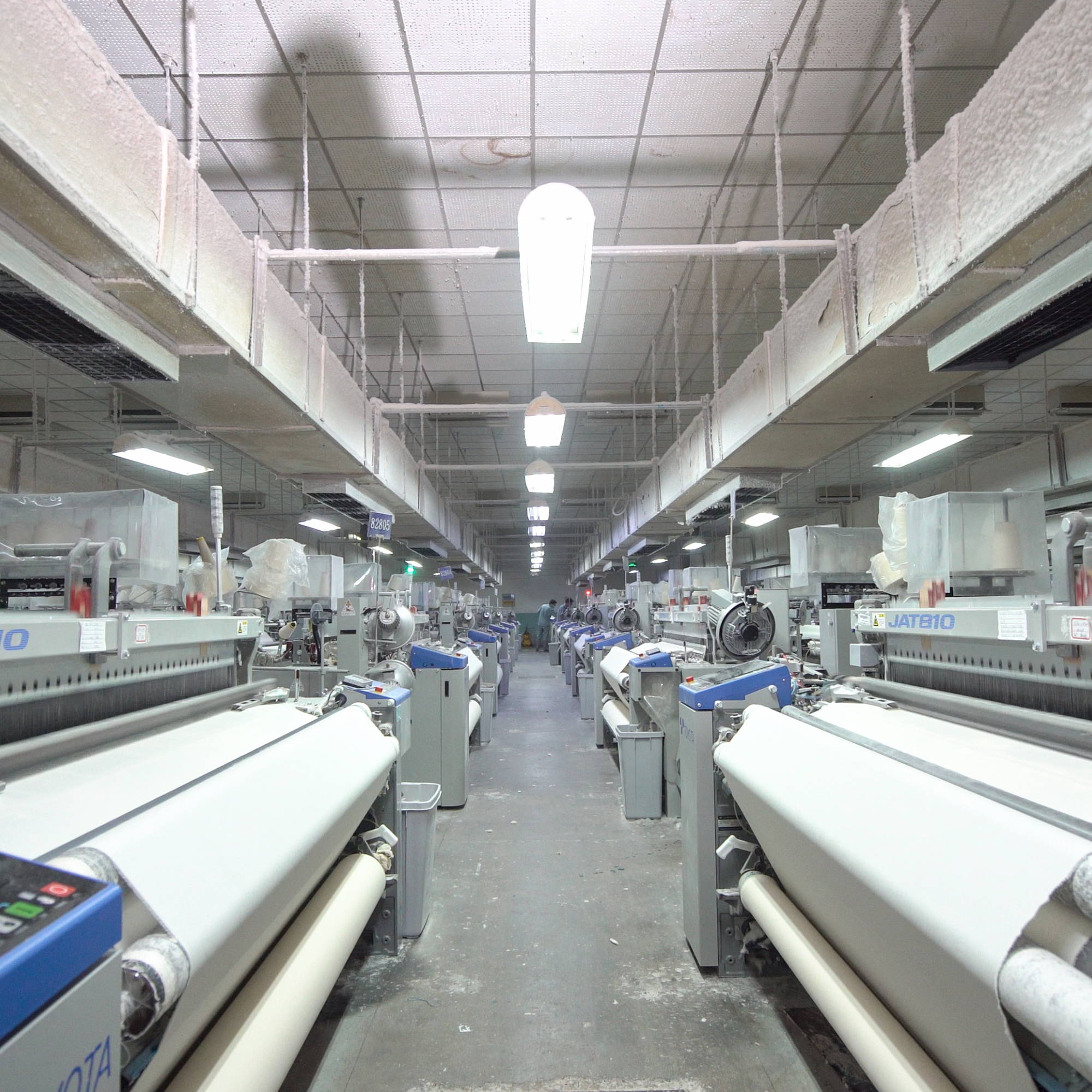 3. FROM YARN TO THE FABRIC: In the Huamao factory, skilled weavers work with modern looms. Warps and wefts weave, beating after beating, to create the cotton of our garment, the Defense Down Jacket (view factory)

---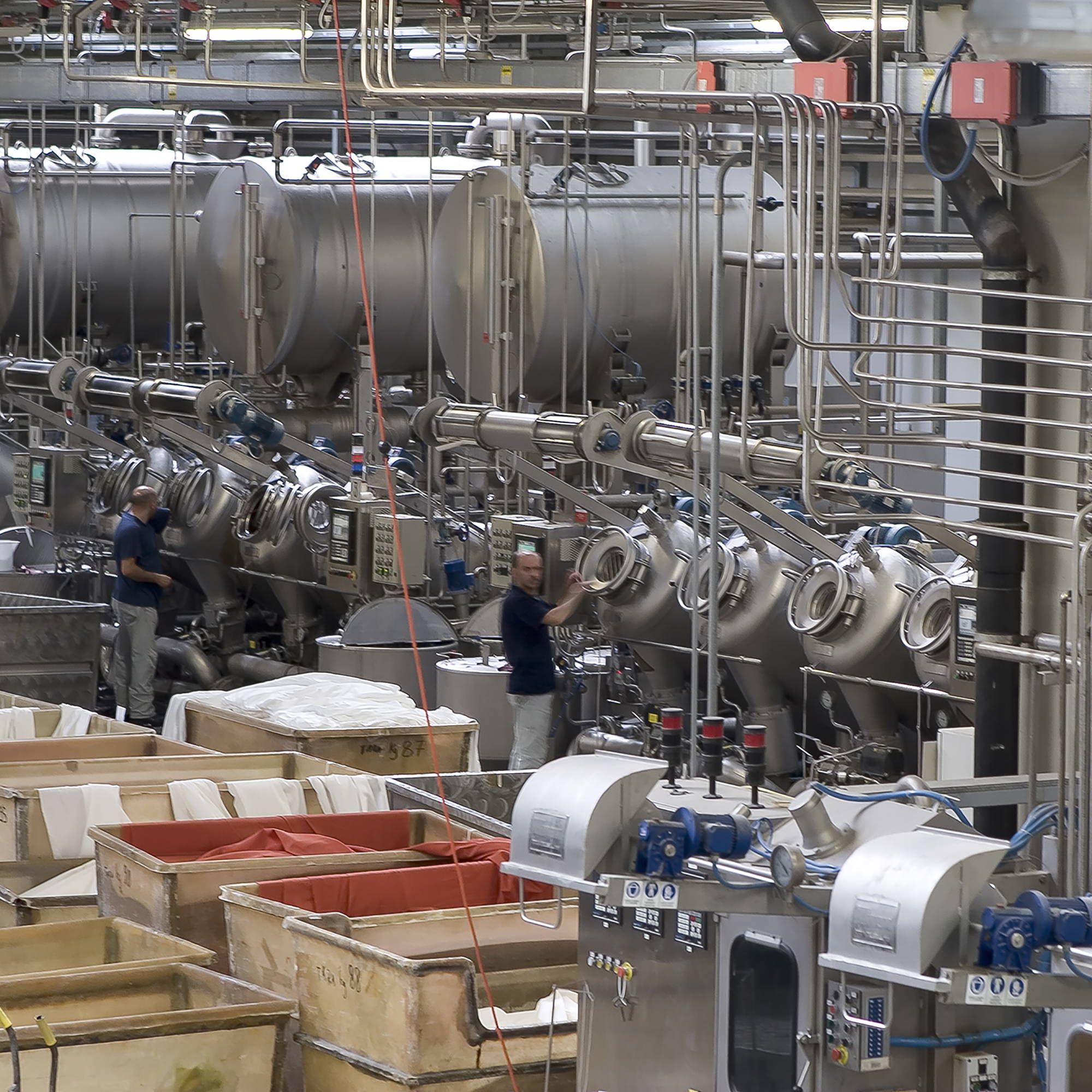 4. FROM NATURAL TO COLOR: The fabric arrives in the Colle department of Beste, at the entrance of Prato, and it enters in raw form in one of the most advanced dry cleaner's of the whole district: more than 40 machineries, of different typology and calibers, but automatized and directly connected to the color kitchen. Each dying process develops according to a cycle which respects the sustainability standards and assures the highest color's penetration and solidity (see map)

---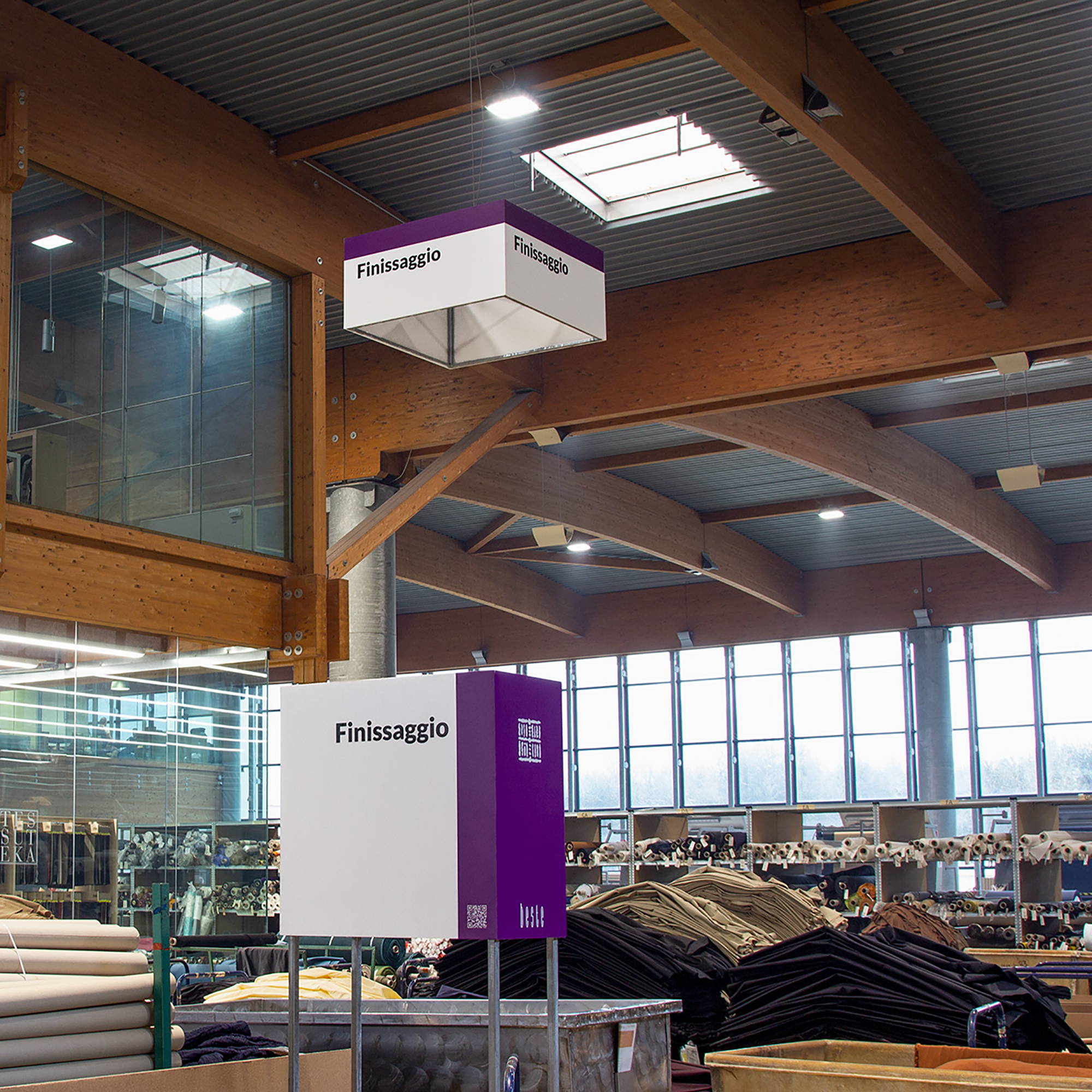 5. THE PLUS OF BESTE: In the Colle department, the finishing process takes place. Advanced machineries, often adapted to the specific MONOBI's needs, under the control of skilled and specialized staff, stabilize the fabric, soften it, keep under control the color and appearance uniformity. With long and very well-structured cycles, aestethic and performance are combined according to the typical needs of the brand

---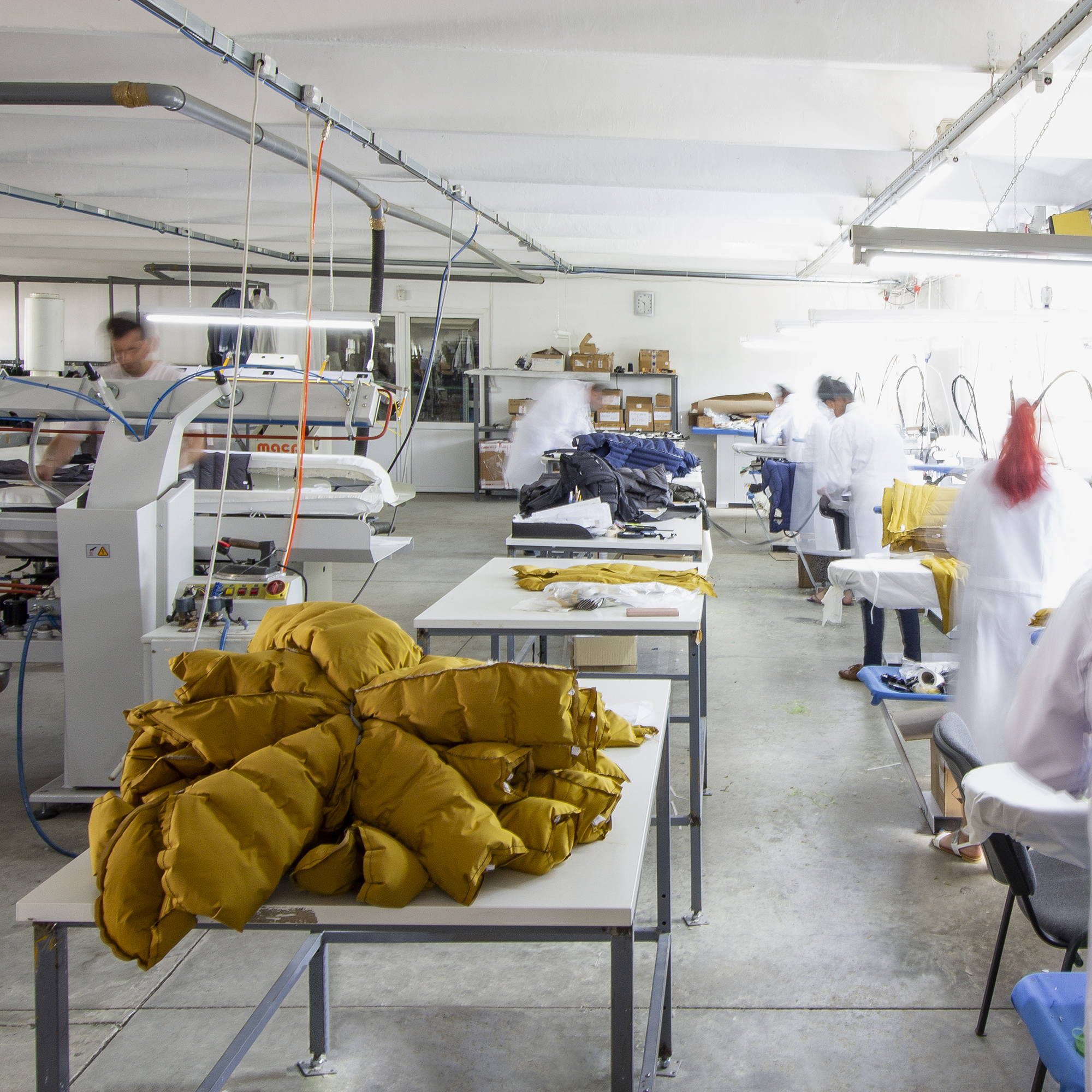 6. FROM FABRIC TO THE FINAL GARMENT: From the dying and finishing department, the fabric moves to the foreign Beste sewing lab where, under the strict control of our technical staff, the manufacturing cycle starts. The automatized blade cutter, the laser cut, the operations of the traditional and ultrasound assembly, the weldings and the thermo-welded seams, the goose down or artificial fiber injection, until the ironing and the final test

---
7. FROM US TO YOU: As a last step, Defense Down Jacket comes back to Italy, precisely in the Usella department of Beste, and after a careful check, the garment is ready to be delivered to you! (see map)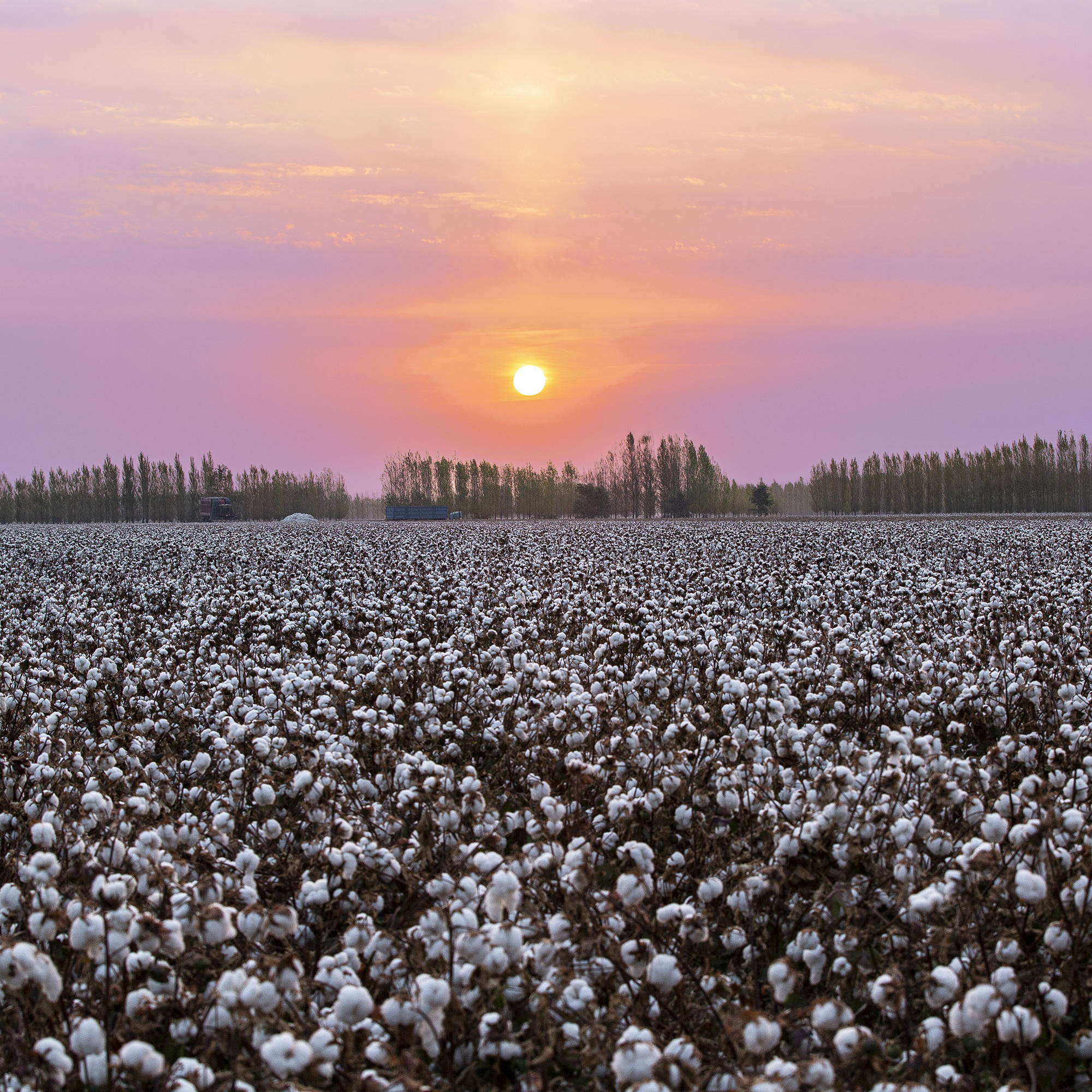 ---
1. FROM THE PLANT TO THE FIBER: The fabric of Defense Down Jacket arises from the fibers of cotton, which comes from the Chinese province of Xin Jiang, from exclusive plantations, put under our direct control, managed with full sustainability criteria and respecting the rhythm of nature. The stage of flakes harvest are completely automatized. (see map)
---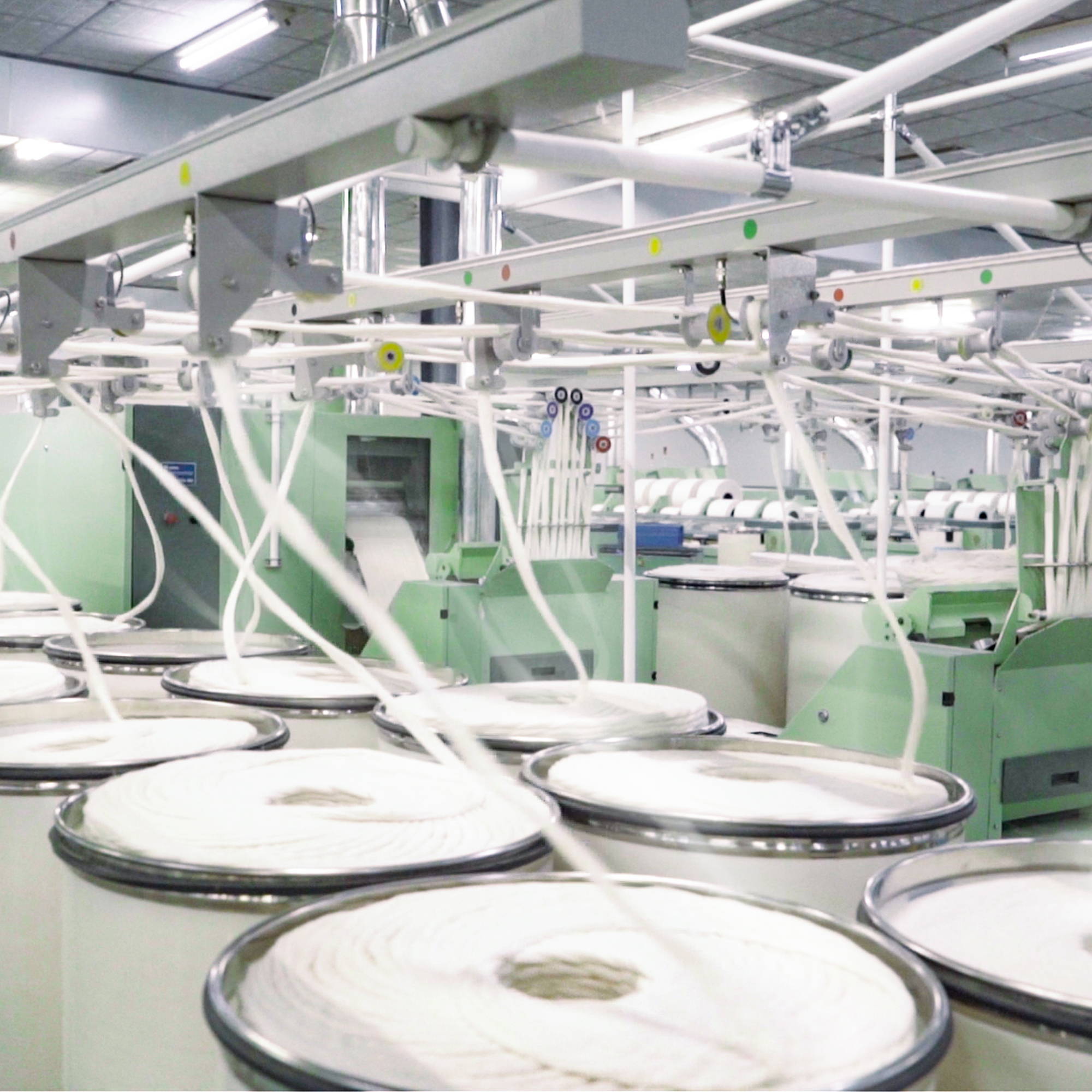 ---
---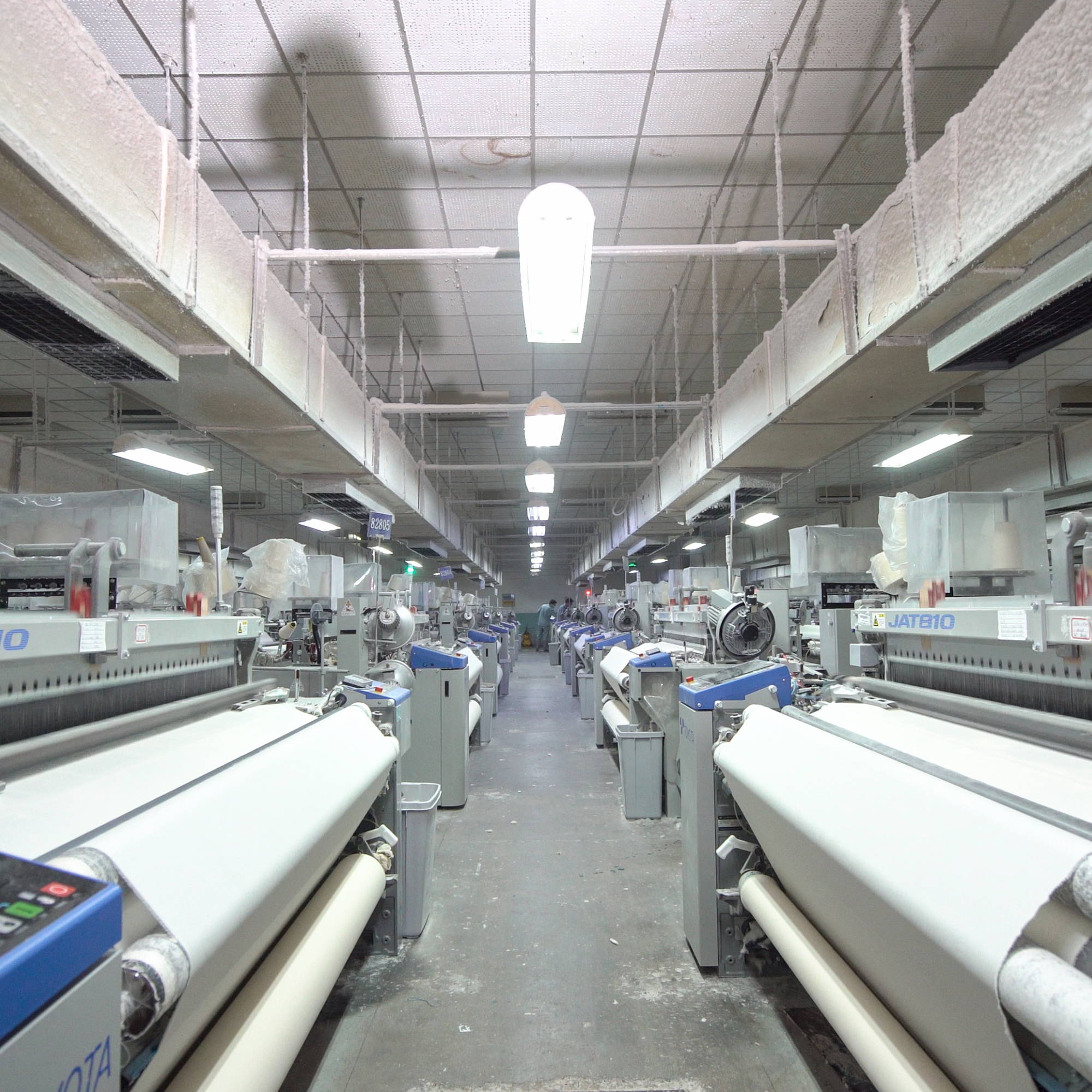 ---
3. FROM YARN TO THE FABRIC: In the Huamao factory, skilled weavers work with modern looms. Warps and wefts weave, beating after beating, to create the cotton of our garment, the Defense Down Jacket (view factory)
---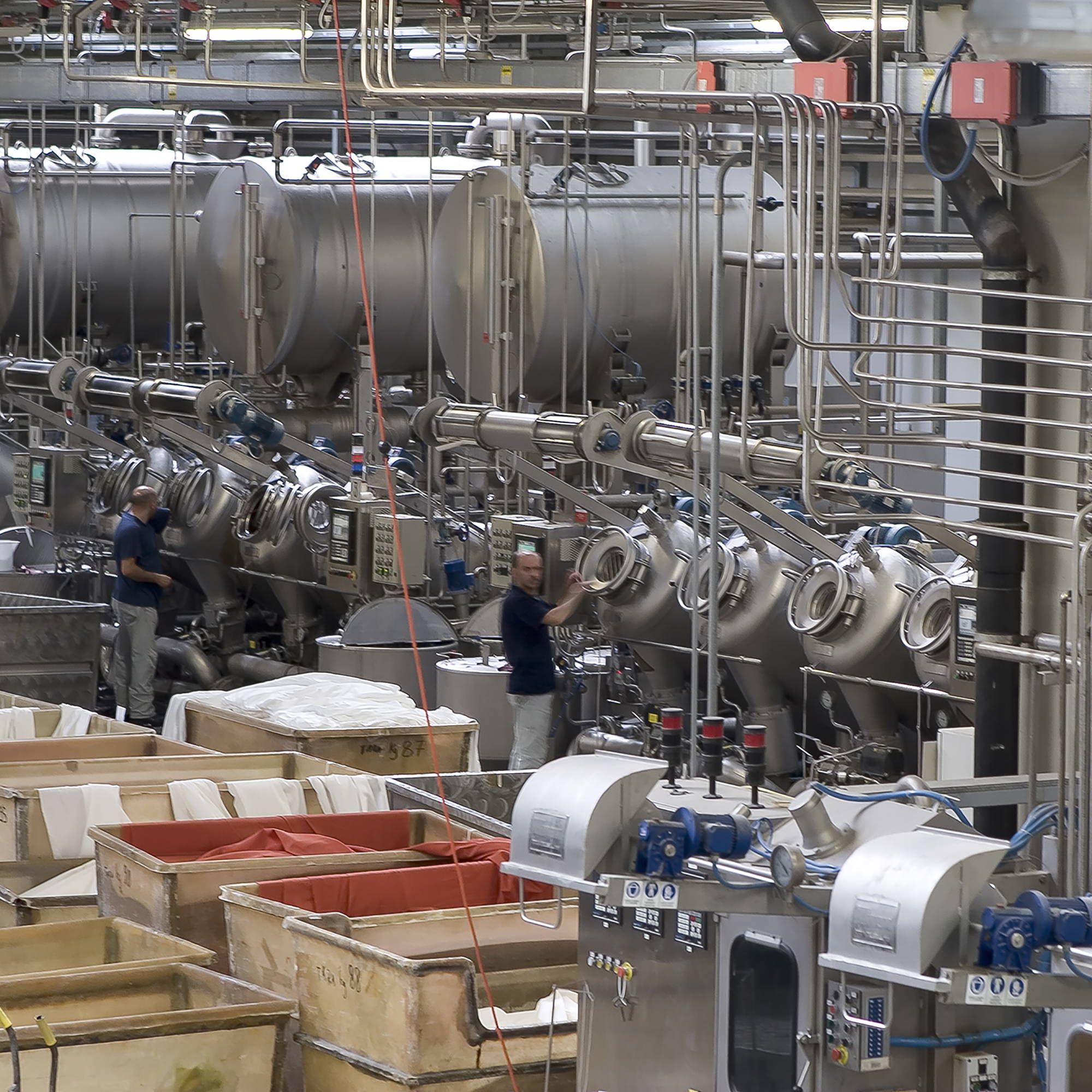 ---
4. FROM NATURAL TO COLOR: The fabric arrives in the Colle department of Beste, at the entrance of Prato, and it enters in raw form in one of the most advanced dry cleaner's of the whole district: more than 40 machineries, of different typology and calibers, but automatized and directly connected to the color kitchen. Each dying process develops according to a cycle which respects the sustainability standards and assures the highest color's penetration and solidity (see map)
---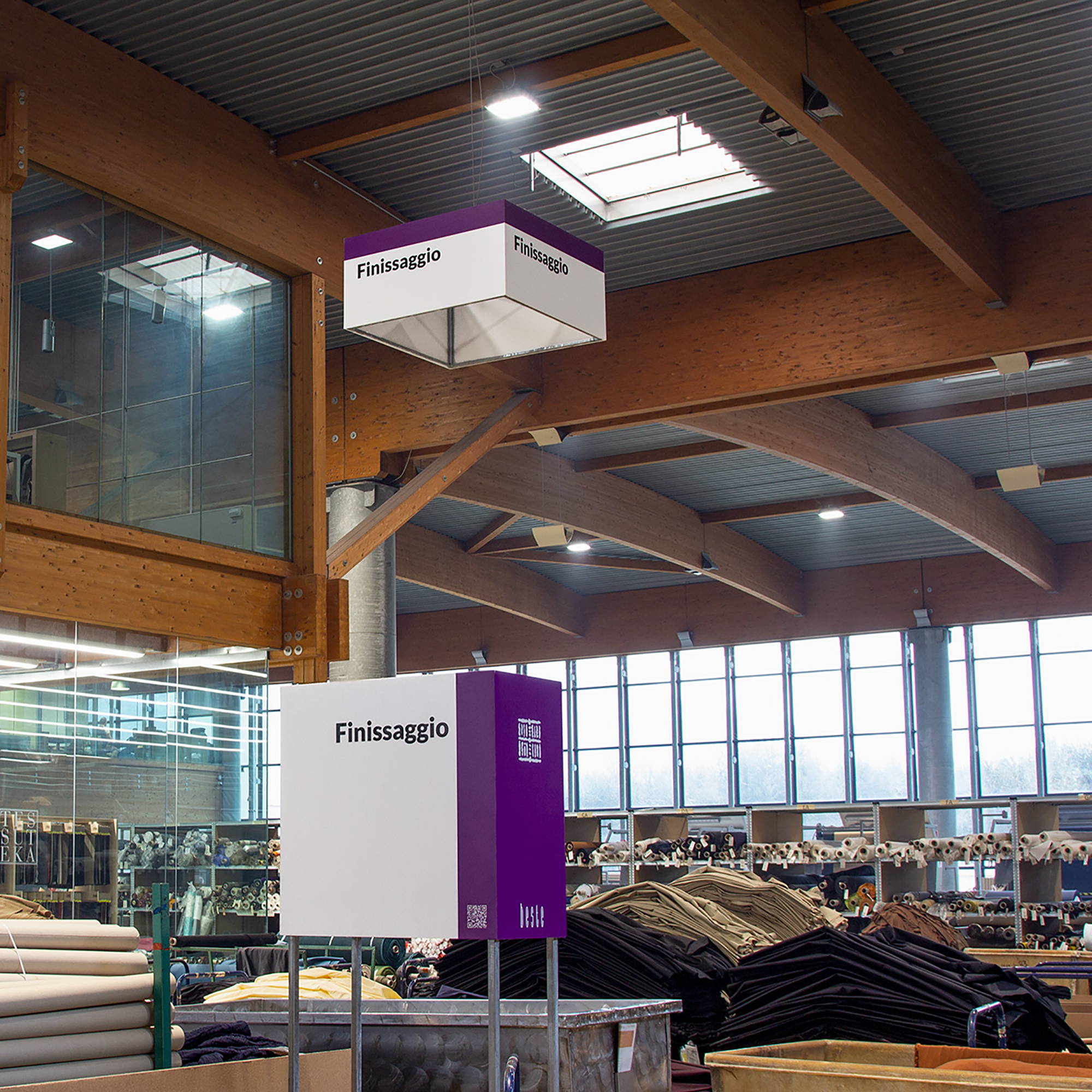 ---
5. THE PLUS OF BESTE: In the Colle department, the finishing process takes place. Advanced machineries, often adapted to the specific MONOBI's needs, under the control of skilled and specialized staff, stabilize the fabric, soften it, keep under control the color and appearance uniformity. With long and very well-structured cycles, aestethic and performance are combined according to the typical needs of the brand
---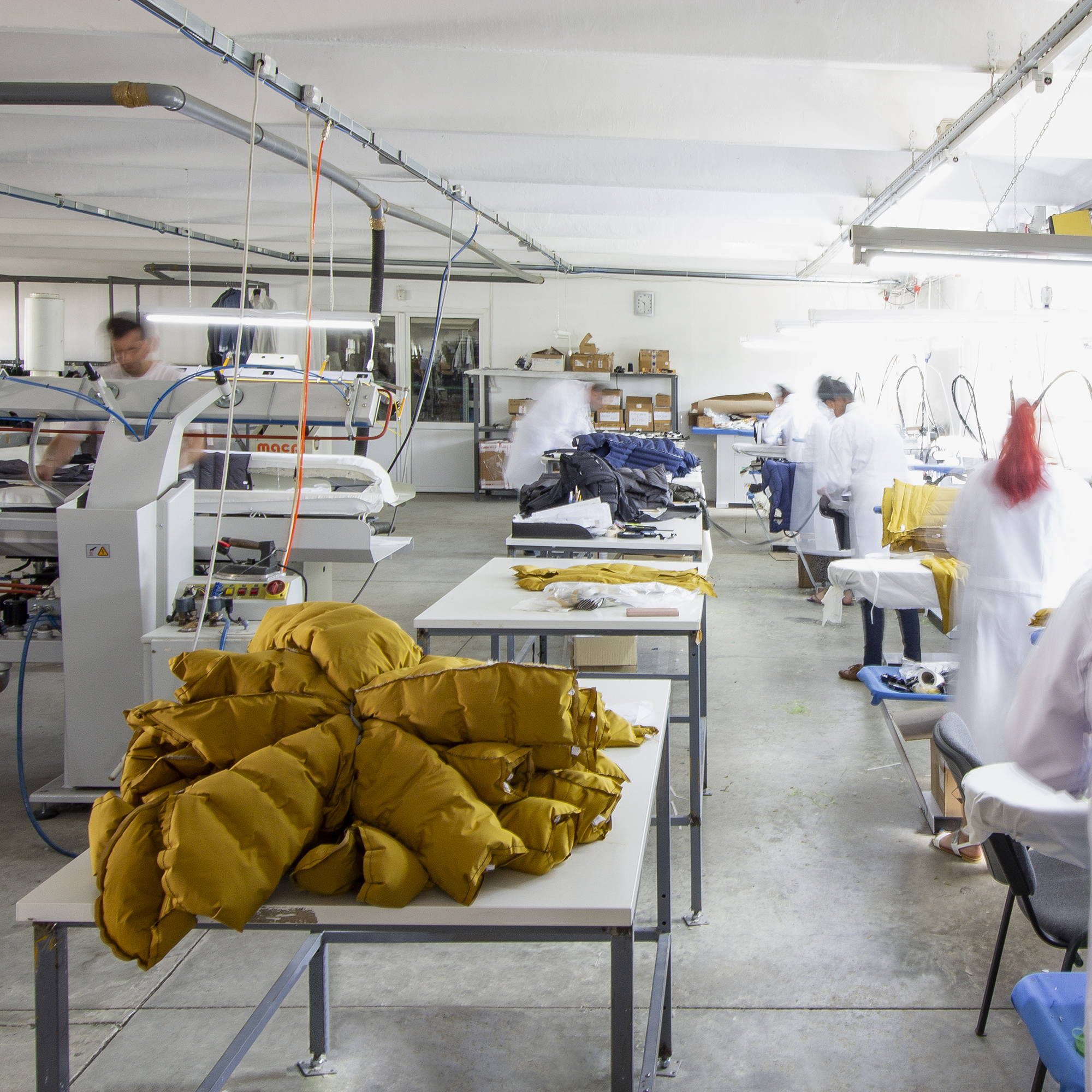 ---
6. FROM FABRIC TO THE FINAL GARMENT: From the dying and finishing department, the fabric moves to the foreign Beste sewing lab where, under the strict control of our technical staff, the manufacturing cycle starts. The automatized blade cutter, the laser cut, the operations of the traditional and ultrasound assembly, the weldings and the thermo-welded seams, the goose down or artificial fiber injection, until the ironing and the final test
---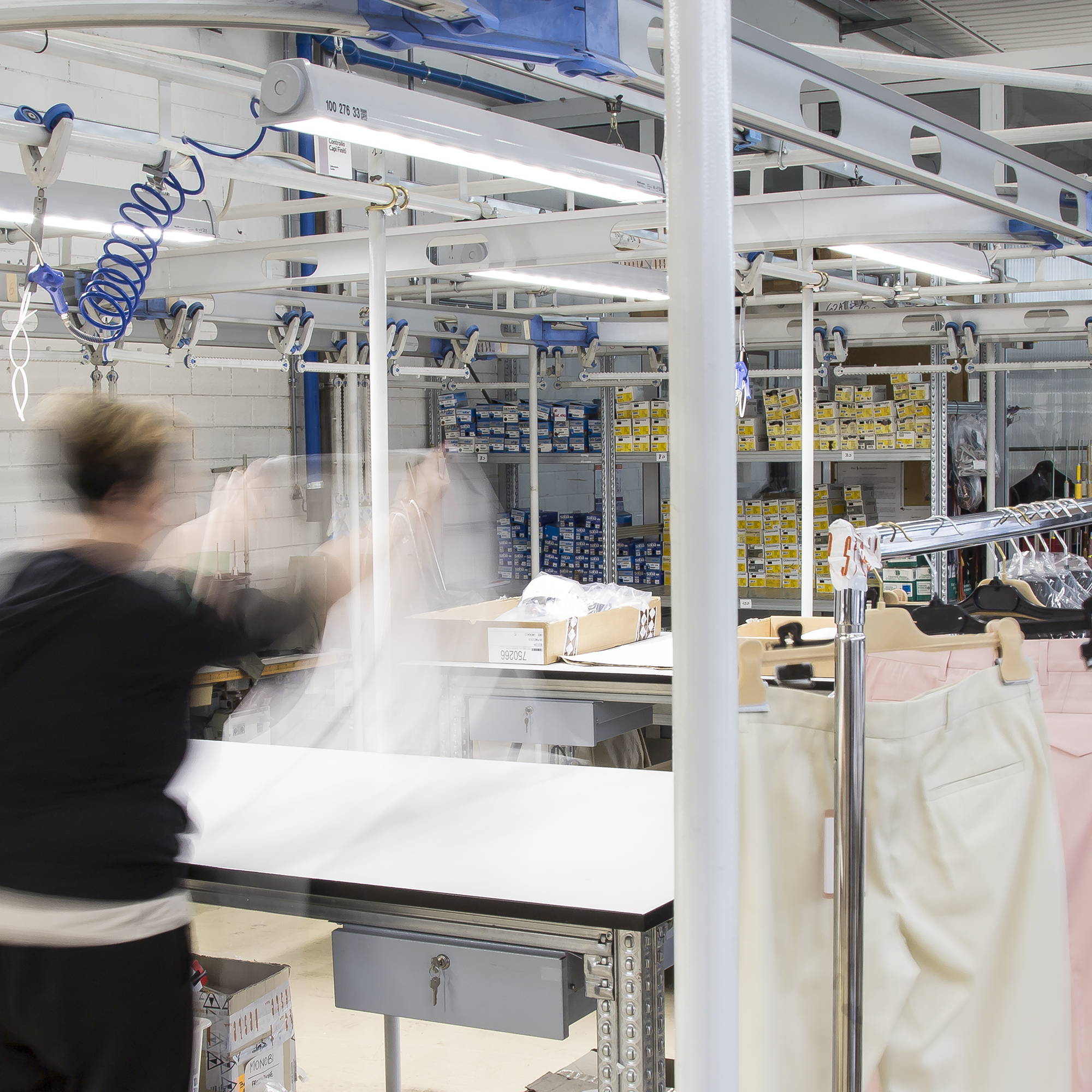 ---
7. FROM US TO YOU: As a last step, Defense Down Jacket comes back to Italy, precisely in the Usella department of Beste, and after a careful check, the garment is ready to be delivered to you! (see map)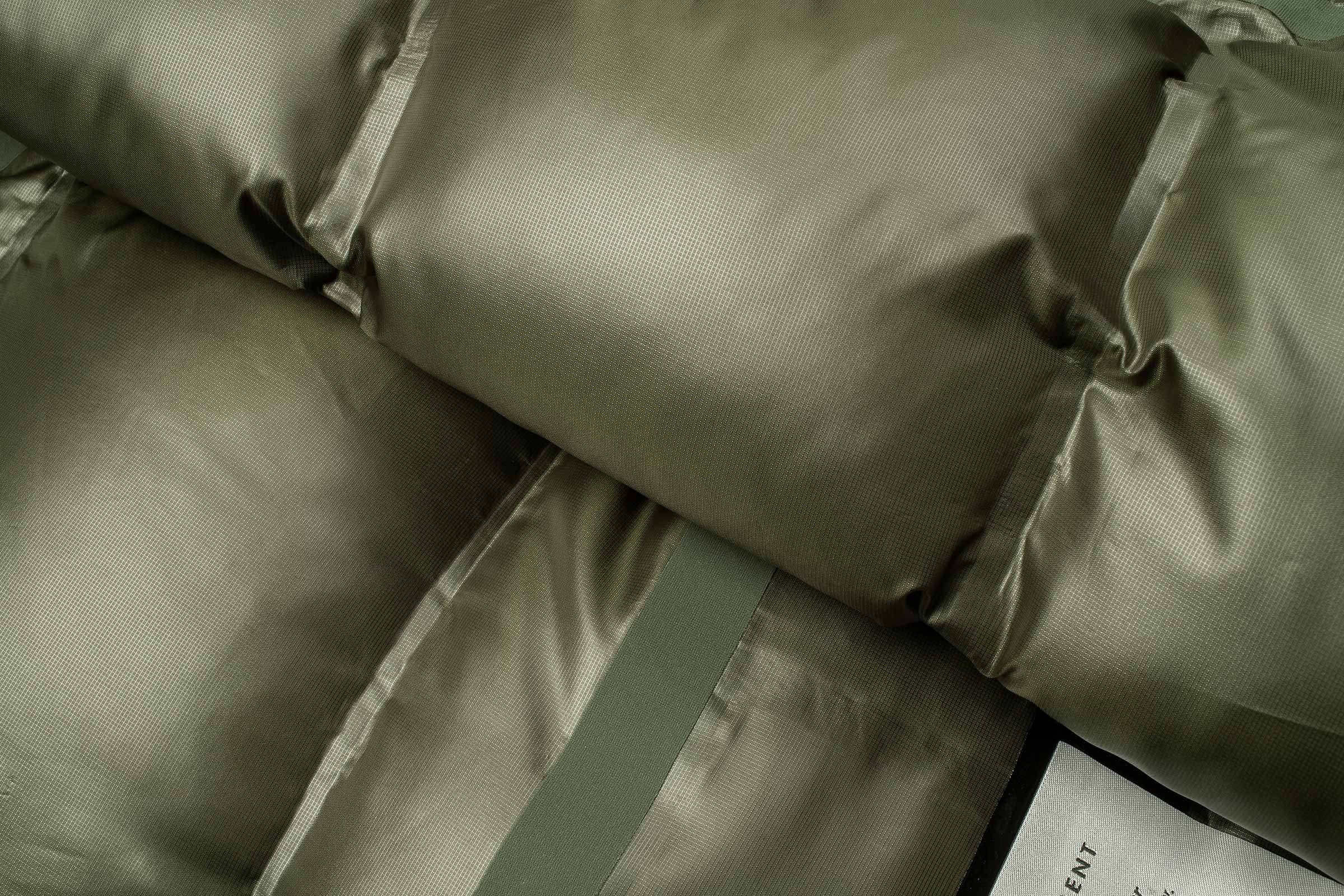 The internal layer is made of a polyester taffeta
with tearproof armour.
The garment is padded with pure 90% goose down,
with a fill power of 800 cuin,
covered by "no live plucked animals" warranty
Externally, there is an extremely fine
pure cotton popeline used for shirts.
Thanks to a special treatment,
it is both down proof and water repellent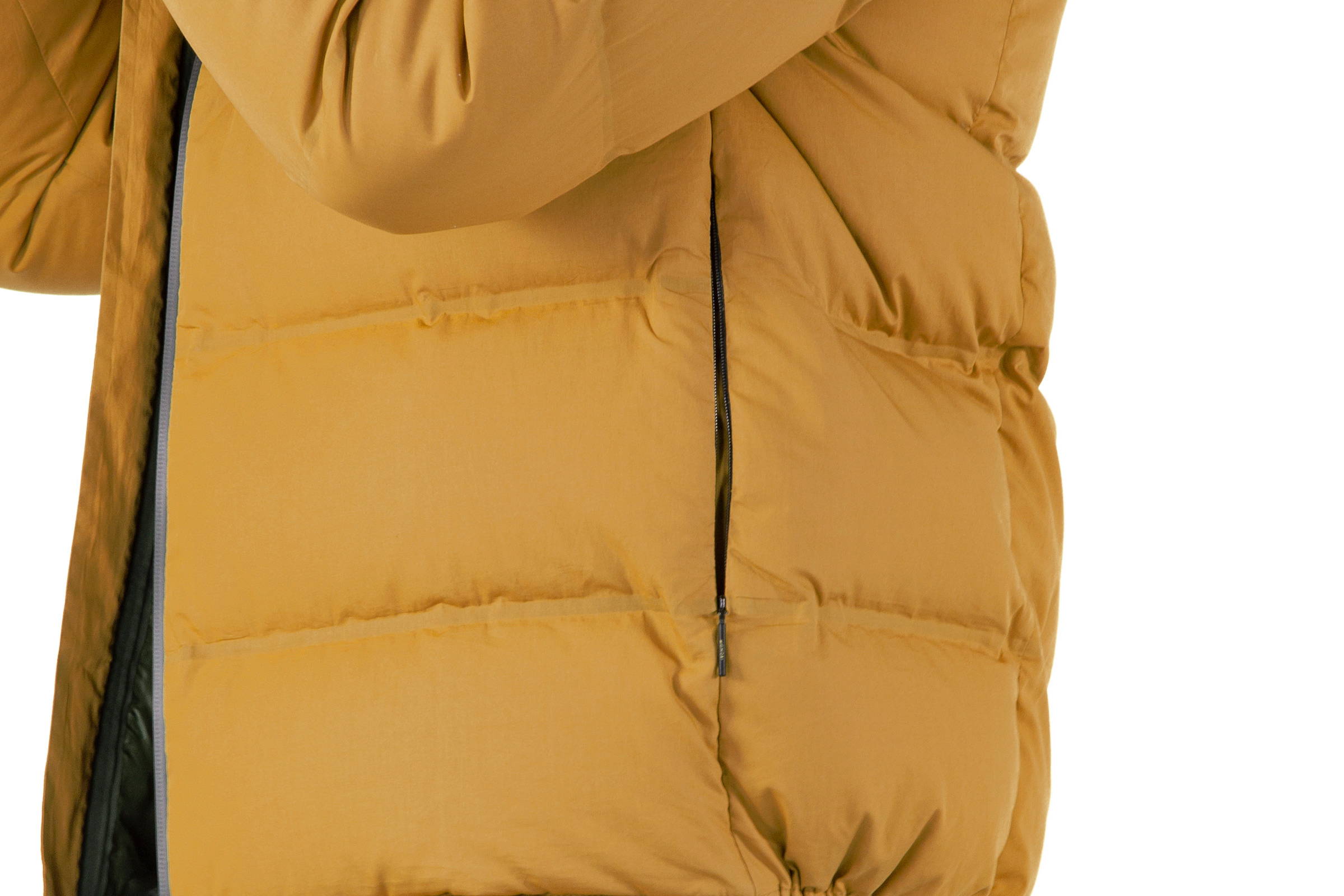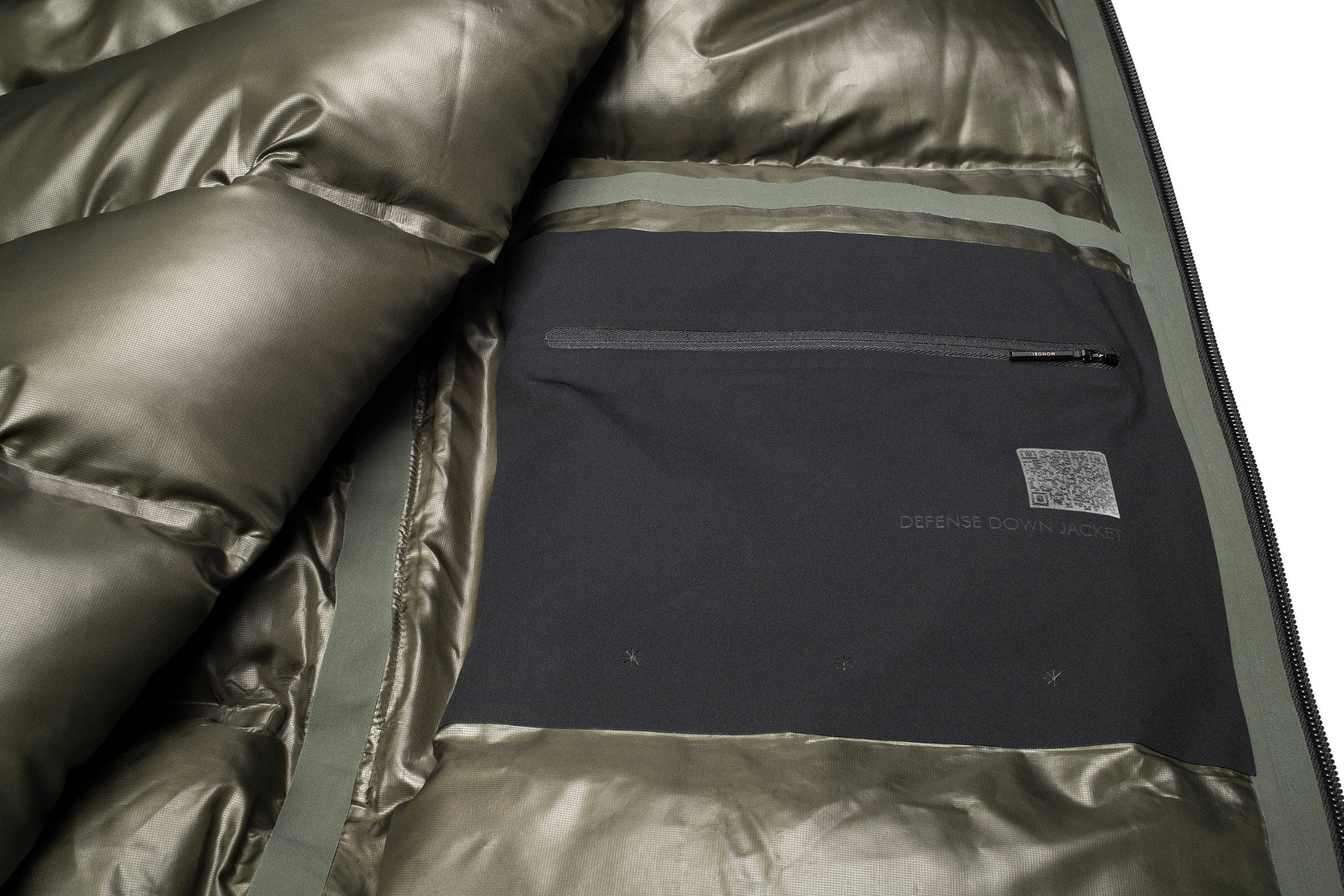 Internally, the thermo-welded seams
cover all the assembly lines.
Third internal pocket completely welded
Functional adjustable coulisse in the hood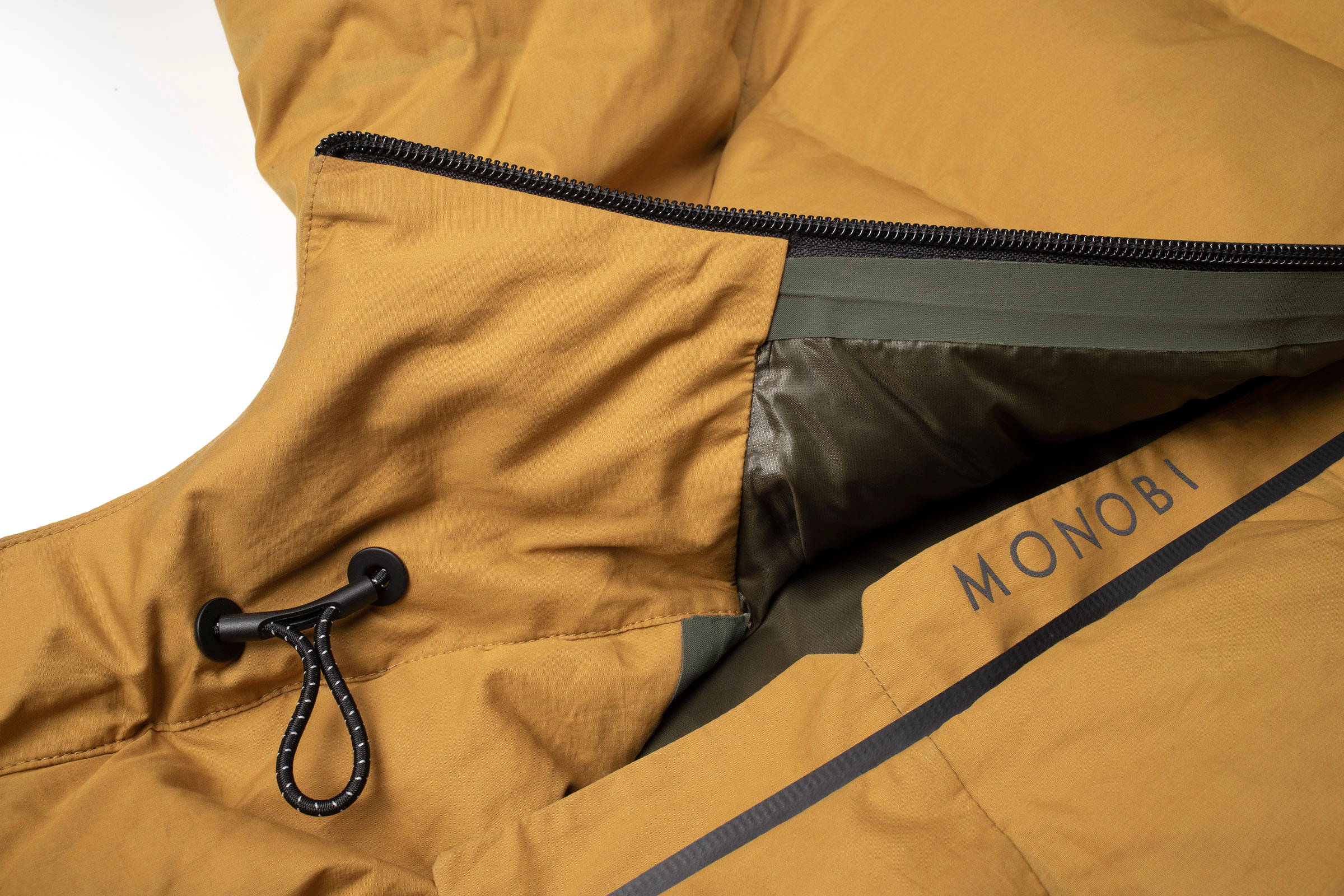 Elastic cuffs tone on tone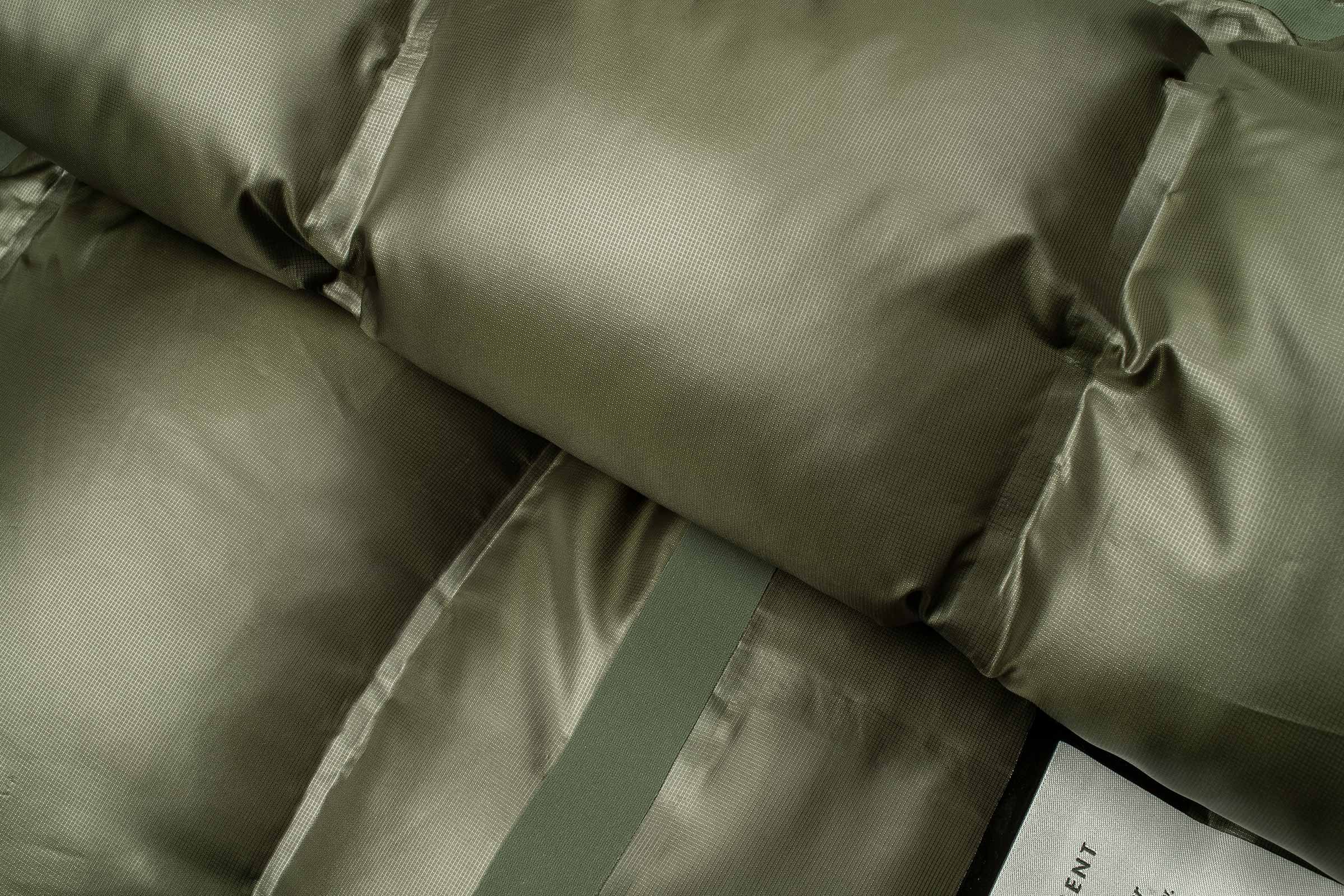 The internal layer is made of a polyester taffeta with tearproof armour. The garment is padded with pure 90% goose down, with a fill power of 800 cuin, covered by "no live plucked animals" warranty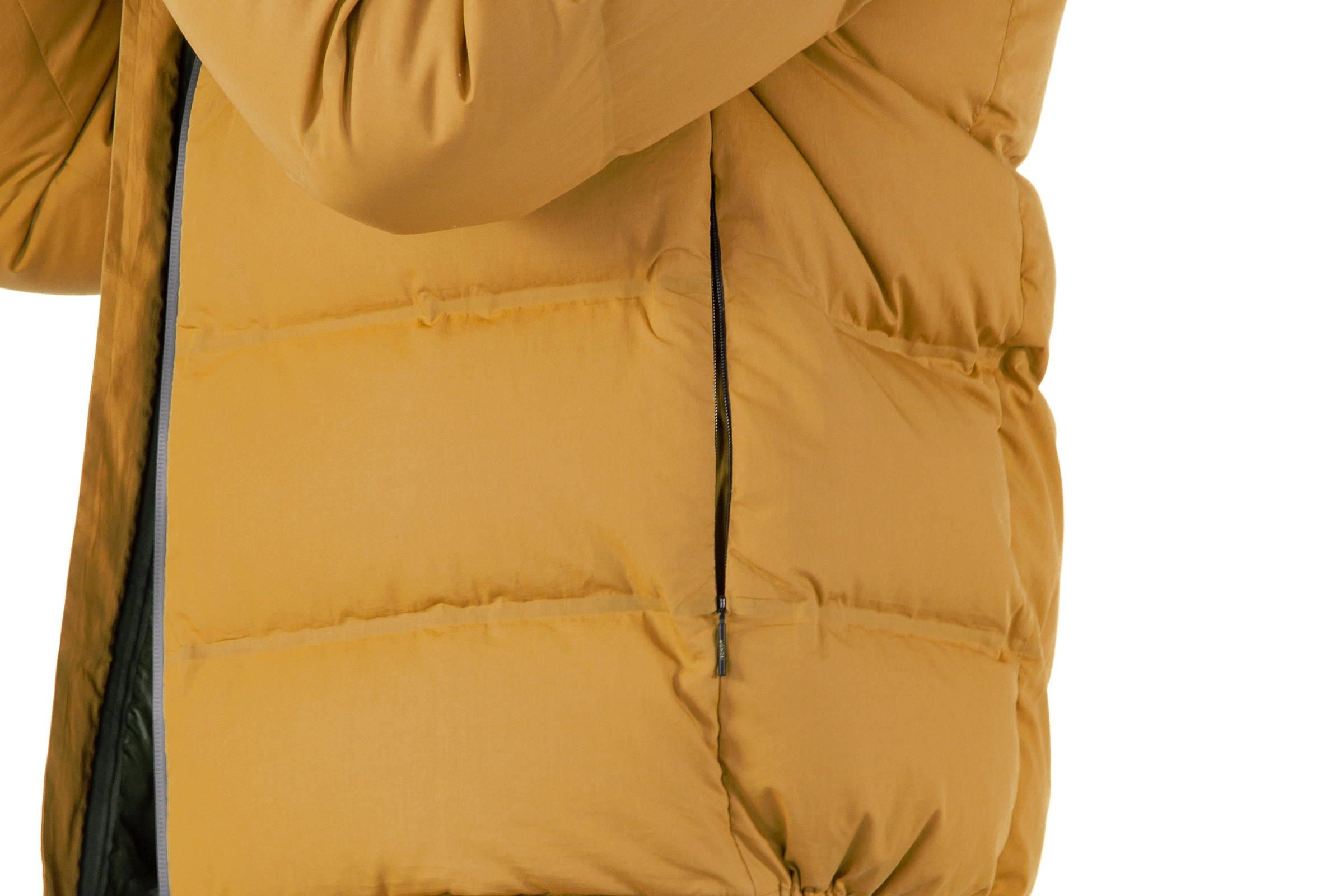 Externally, there is an extremely fine pure cotton popeline used for shirts. Thanks to a special treatment, it is both down proof and water repellent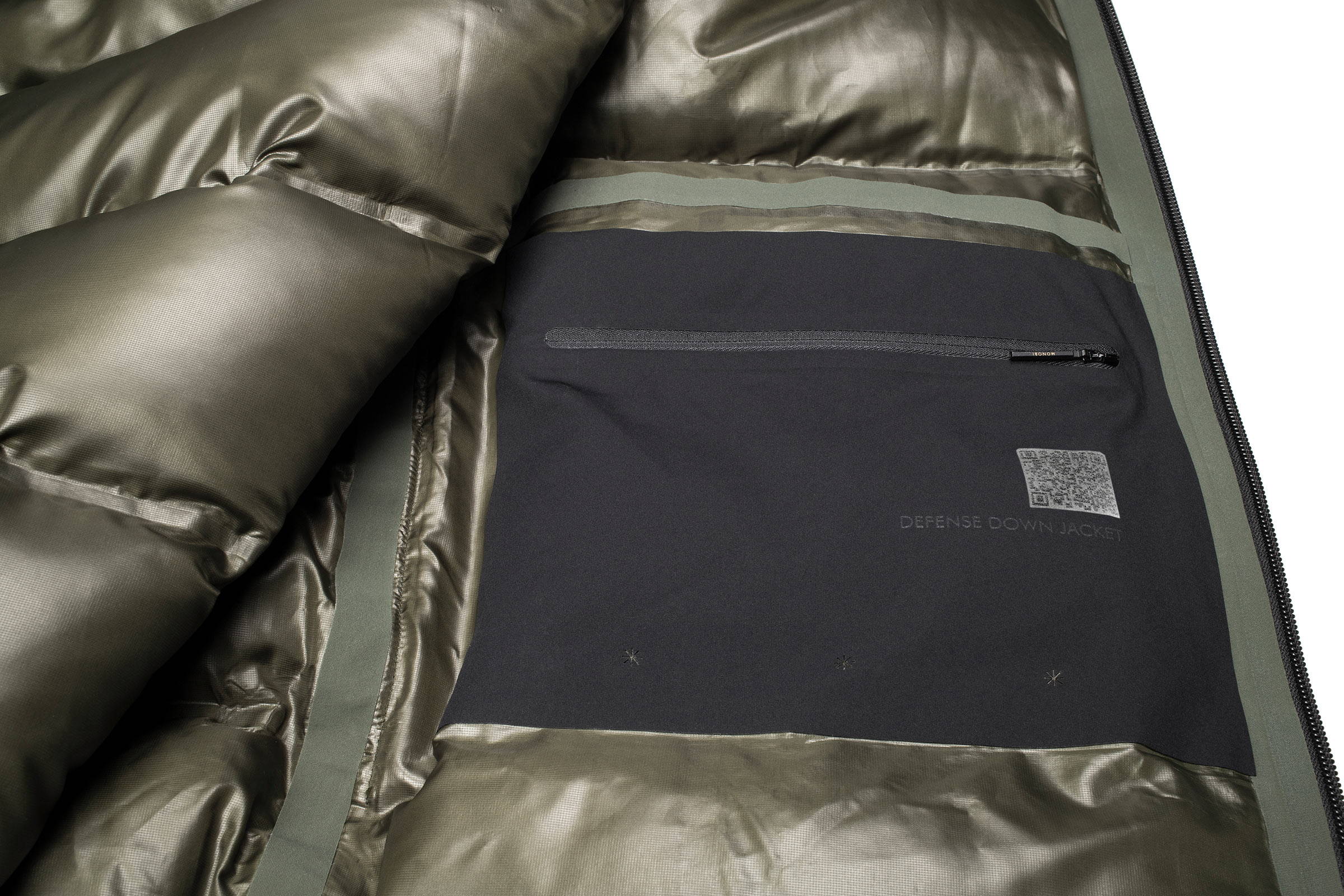 Internally, the thermo-welded seams cover all the assembly lines. Third internal pocket completely welded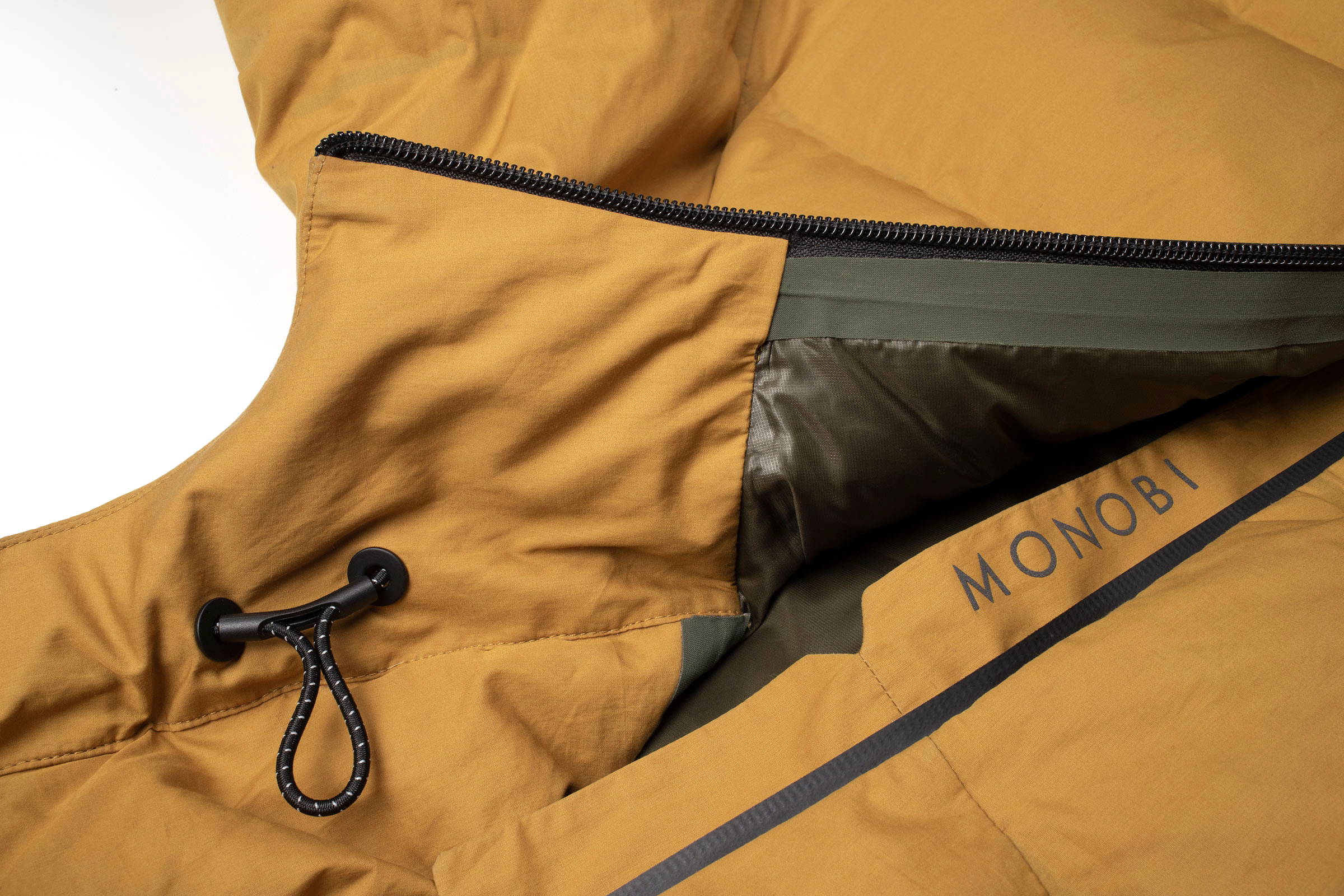 Adjustable coulisse in the hood