Coolmax H-Sweat Zip
Black
Halfway between a jacket and a knitwear garment, a sweater that combines knitted sleeves and back panels with the front body and the hood in Alpha Polartec padded nylon. It is made of 35% Coolmax polyester, a component that assures an excellent sweat and thermoregulation combined with a dry and fresh feeling. Coolmax H-Sweat Zip is designed for real expert of urban and contemporary look.
Model wears M. Model measures: chest 97cm, waist 76cm, hips 88cm, height 186cm, center back 65cm
MATERIALS
MAIN FABRIC: 65% cotton, 35% polyester
SECOND FABRIC: 80% nylon, 20% cotton
FILLING: 100% polyester Polartec® Alpha
CARE
Wash in cold water at 30°C. Dry hanging. It is possible to iron at moderate temperature.
For further questions regarding the care of your garment write to shop@monobistudio.com.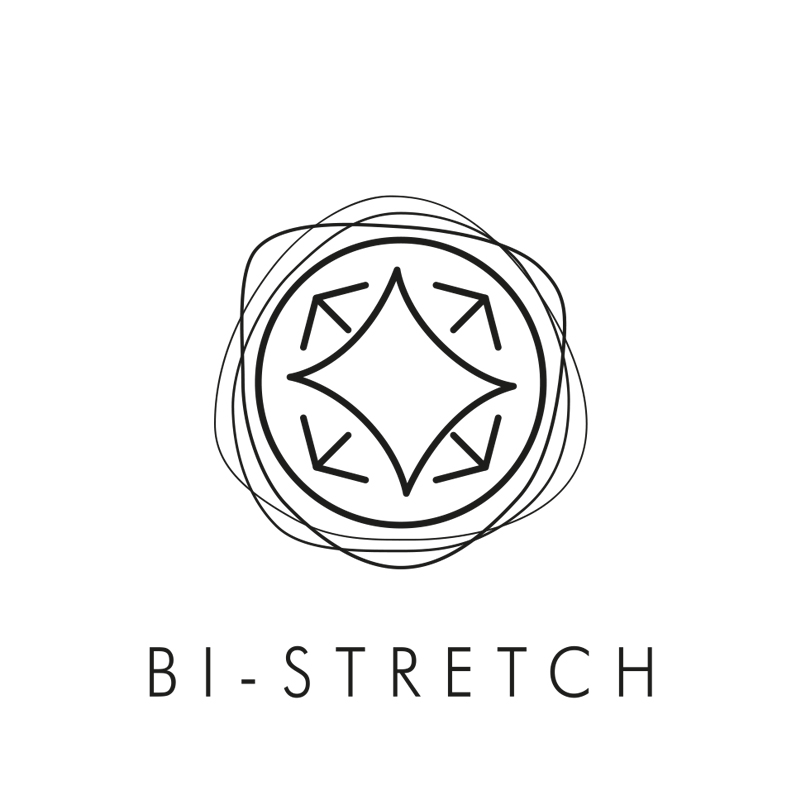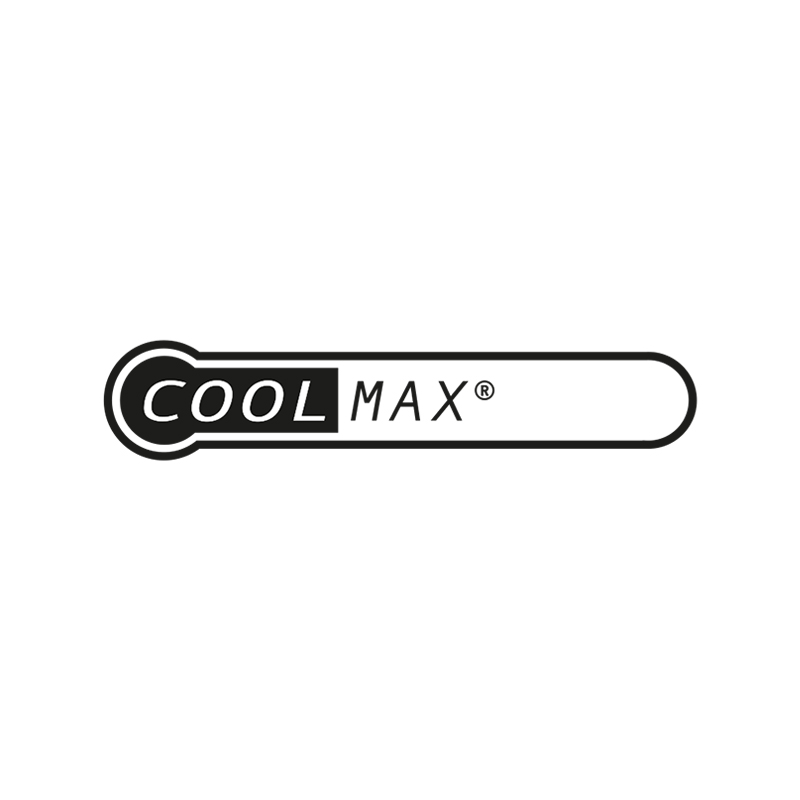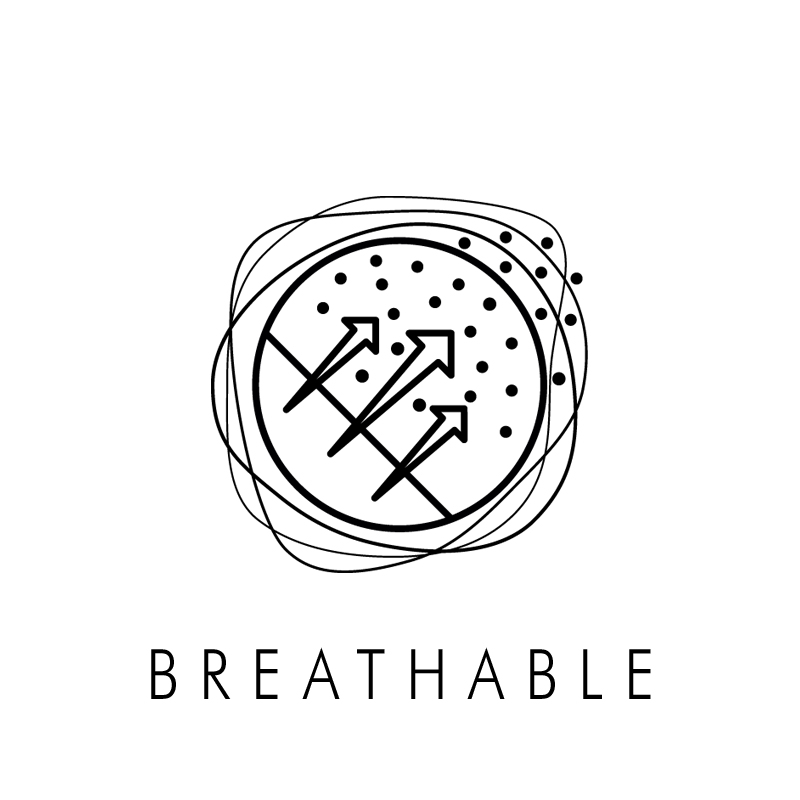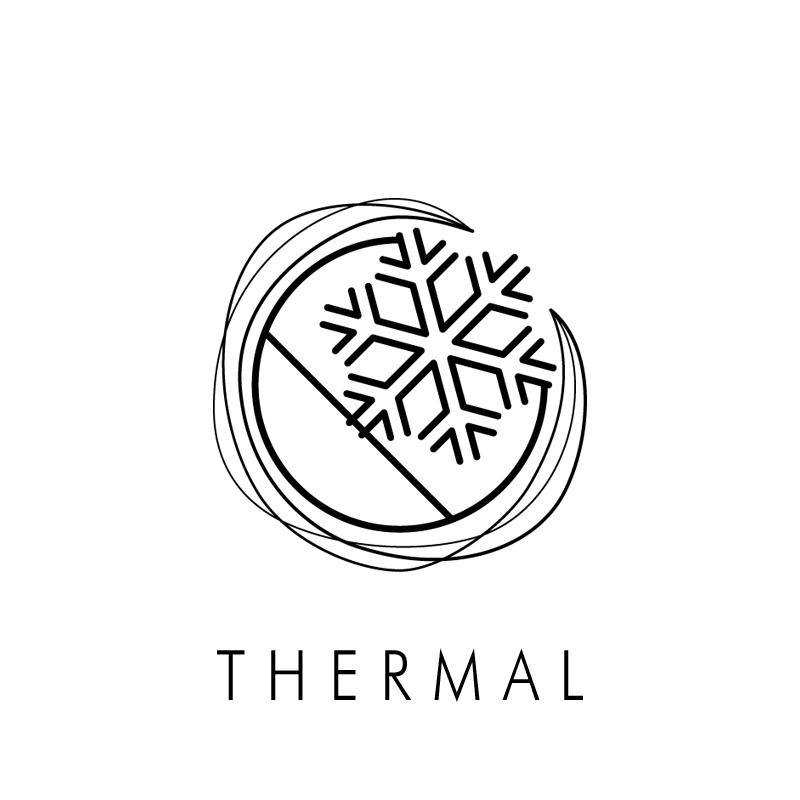 Want to know more about the performances of this Monobi garment? Visit the section and learn more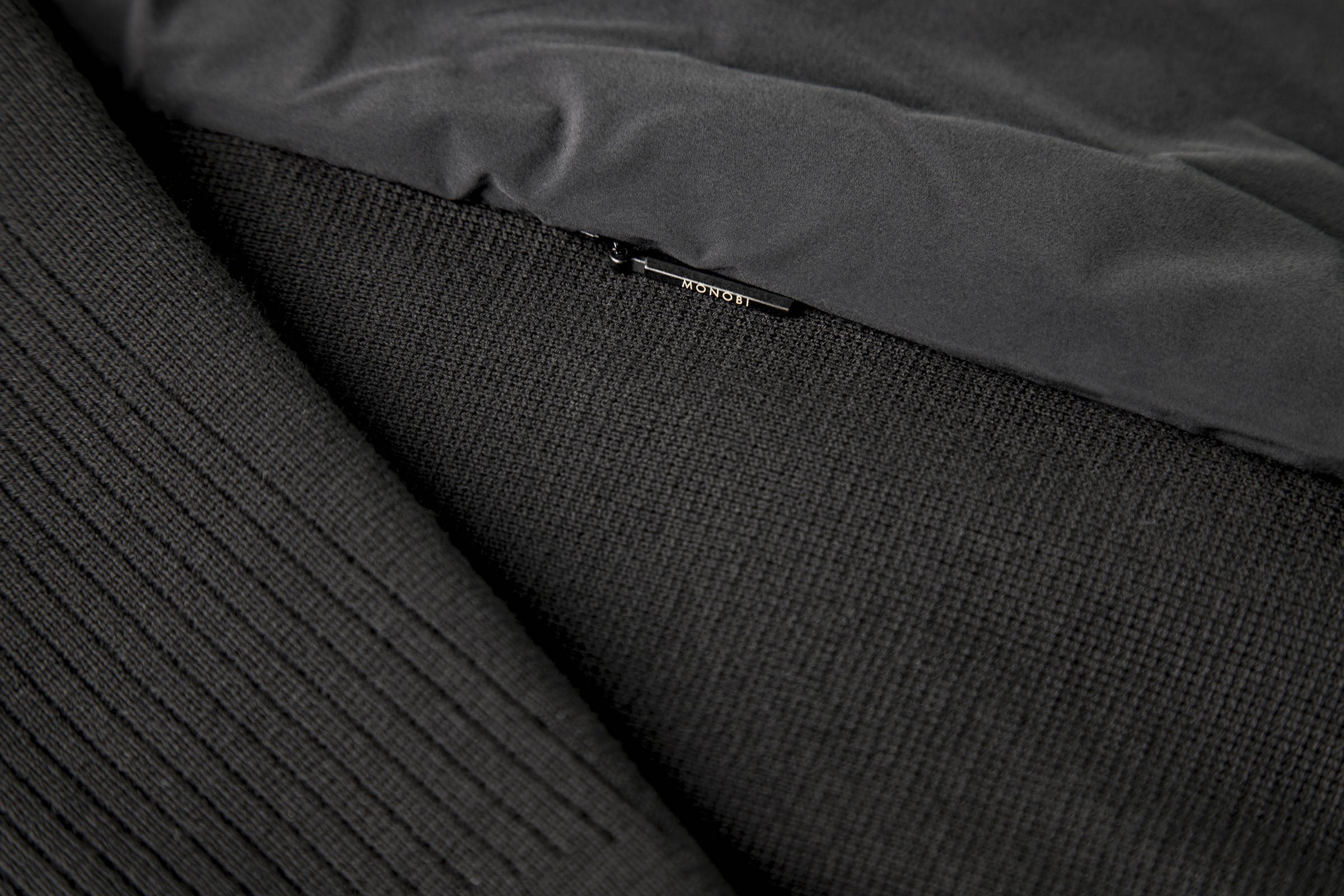 The knitting is realized
through looms with fineness 12
using a 65% cotton
and 35% Coolmax polyester yarn
The natural fiber is combined
with a synthetic fiber
that carries the humidity
through the outside,
facilitating the breathability
and thermoregulation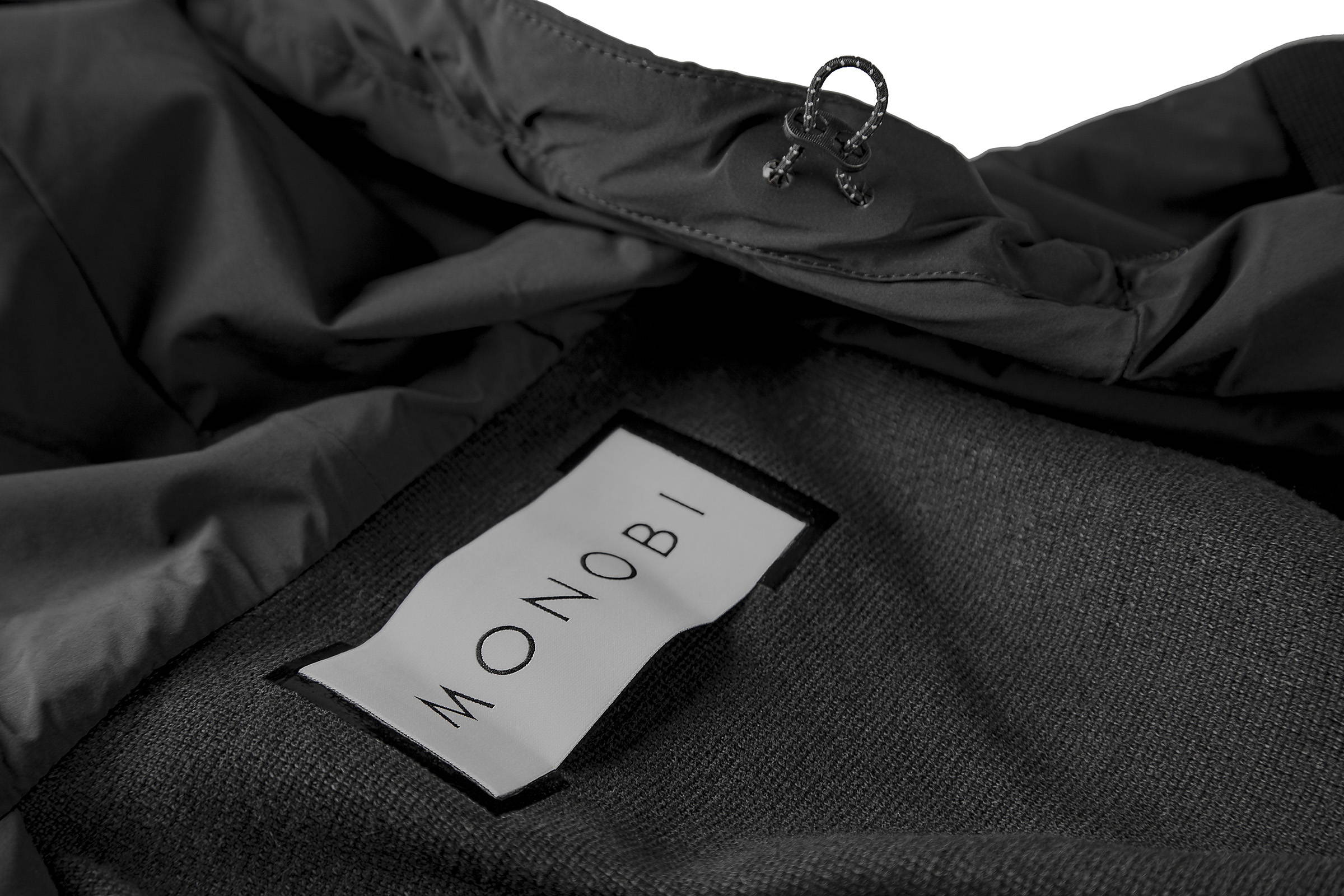 The padding of the front panels
is in Alpha Polartec®,
a polyester microfiber net
that combines lightness,
thermal properties
and a high level of breathability
The centre front zip
shows a coated ribbon.
The garment shows heat-taped details.
There are two side pockets
and a third one is glued inside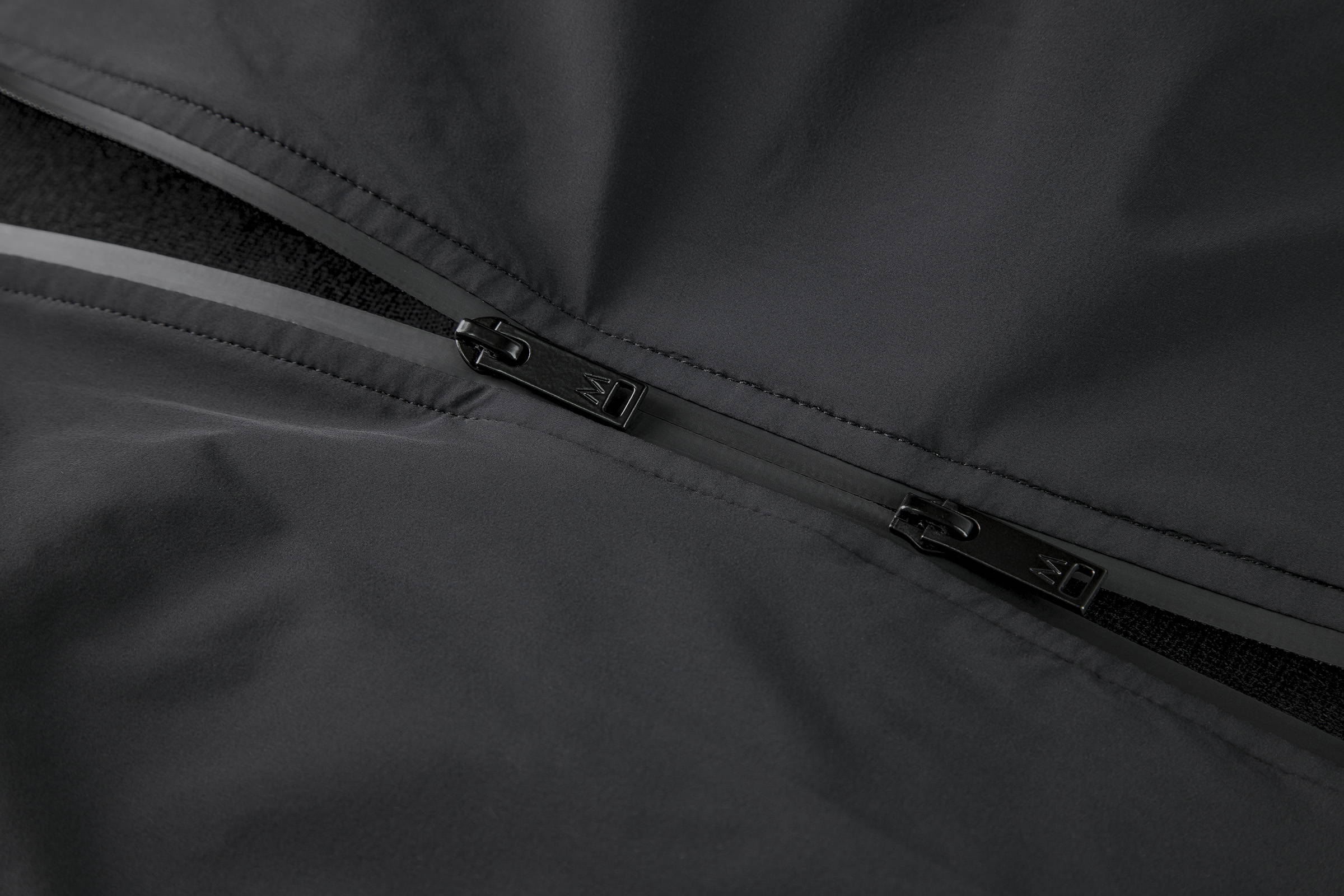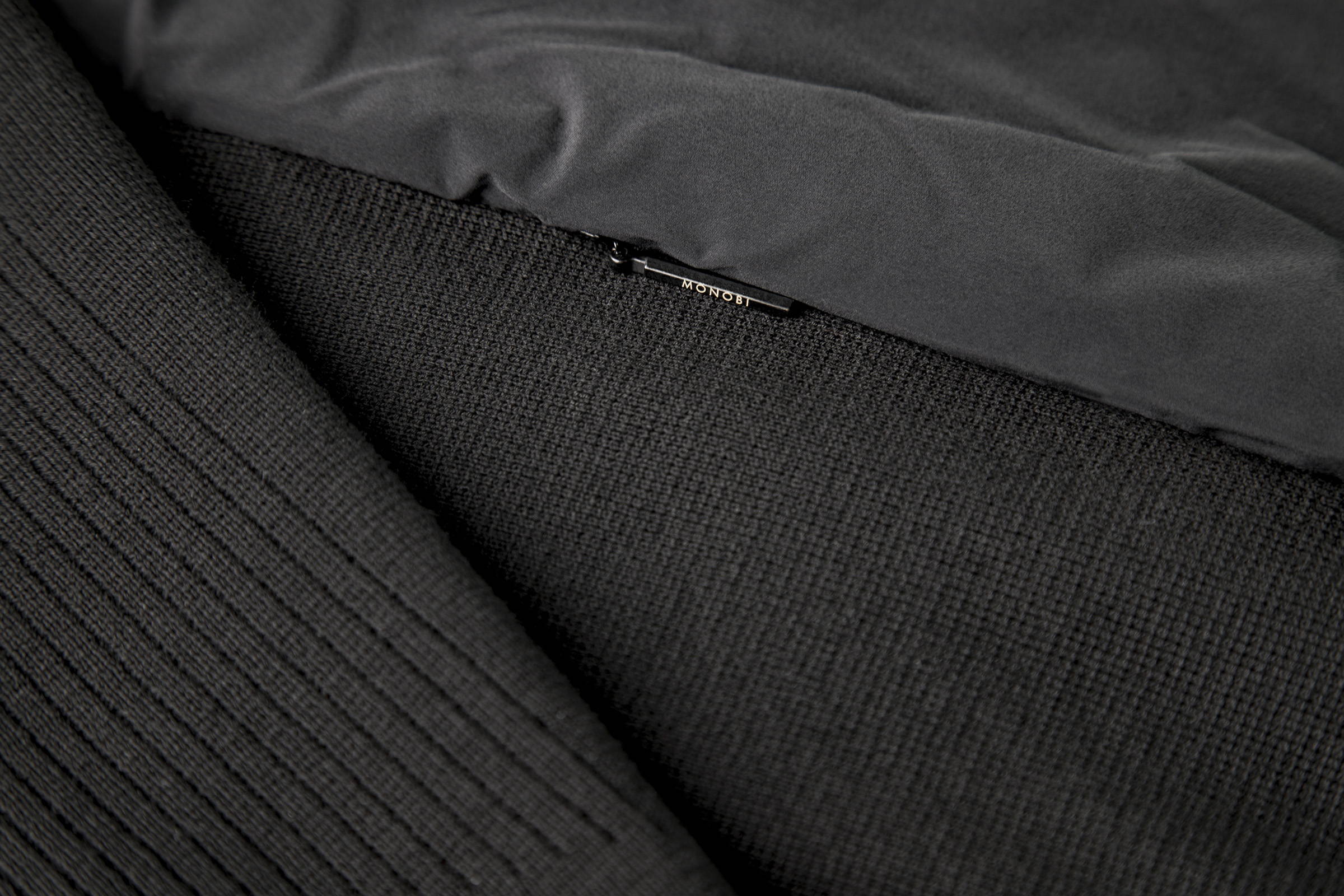 The knitting is realized through looms with fineness 12 using a 65% cotton and 35% Coolmax polyester yarn
The natural fiber is combined with a synthetic fiber that carries the humidity through the outside, facilitating the breathability and thermoregulation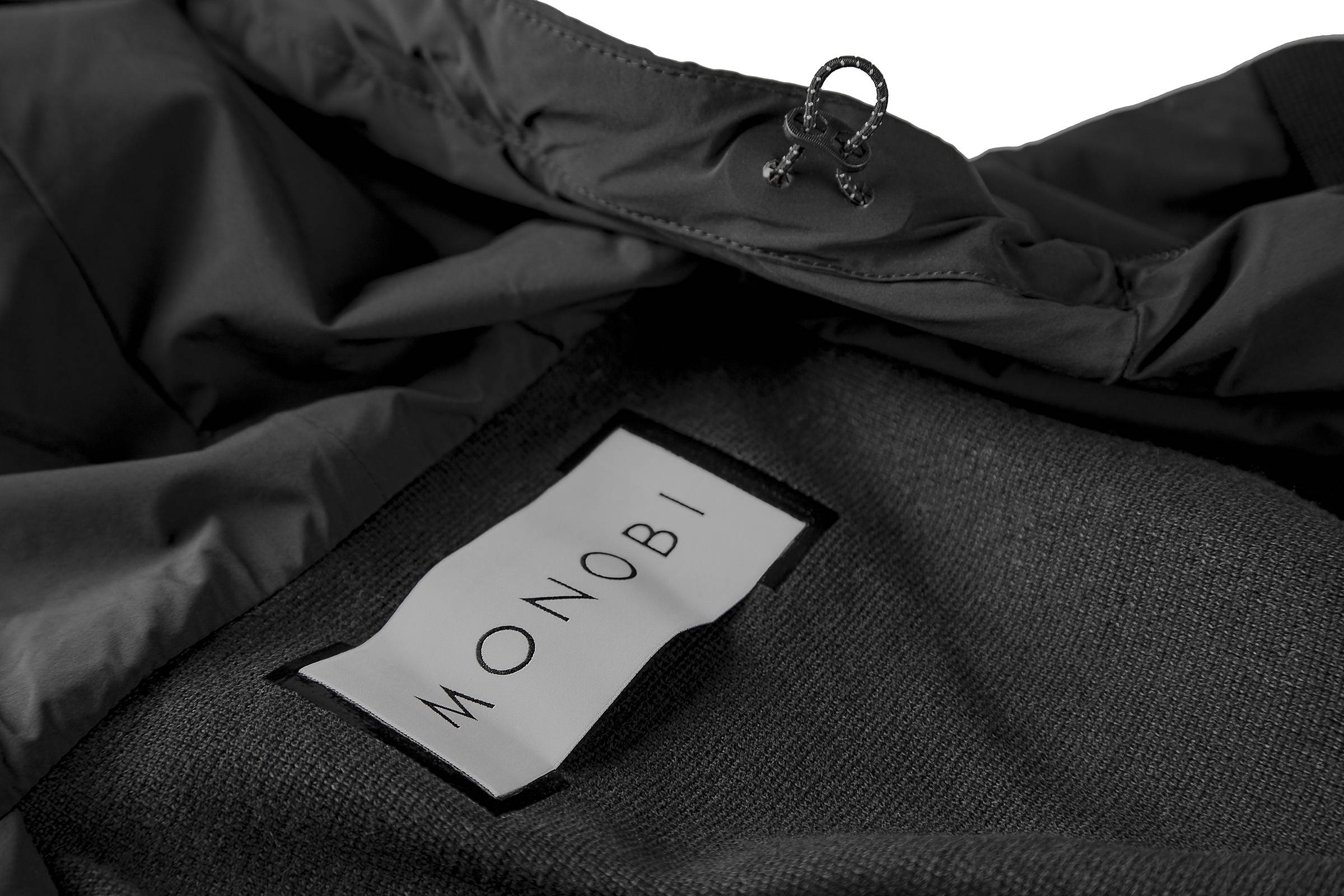 The padding of the front panels is in Alpha Polartec®, a polyester microfiber net which combines lightness, thermal properties and a high level of breathability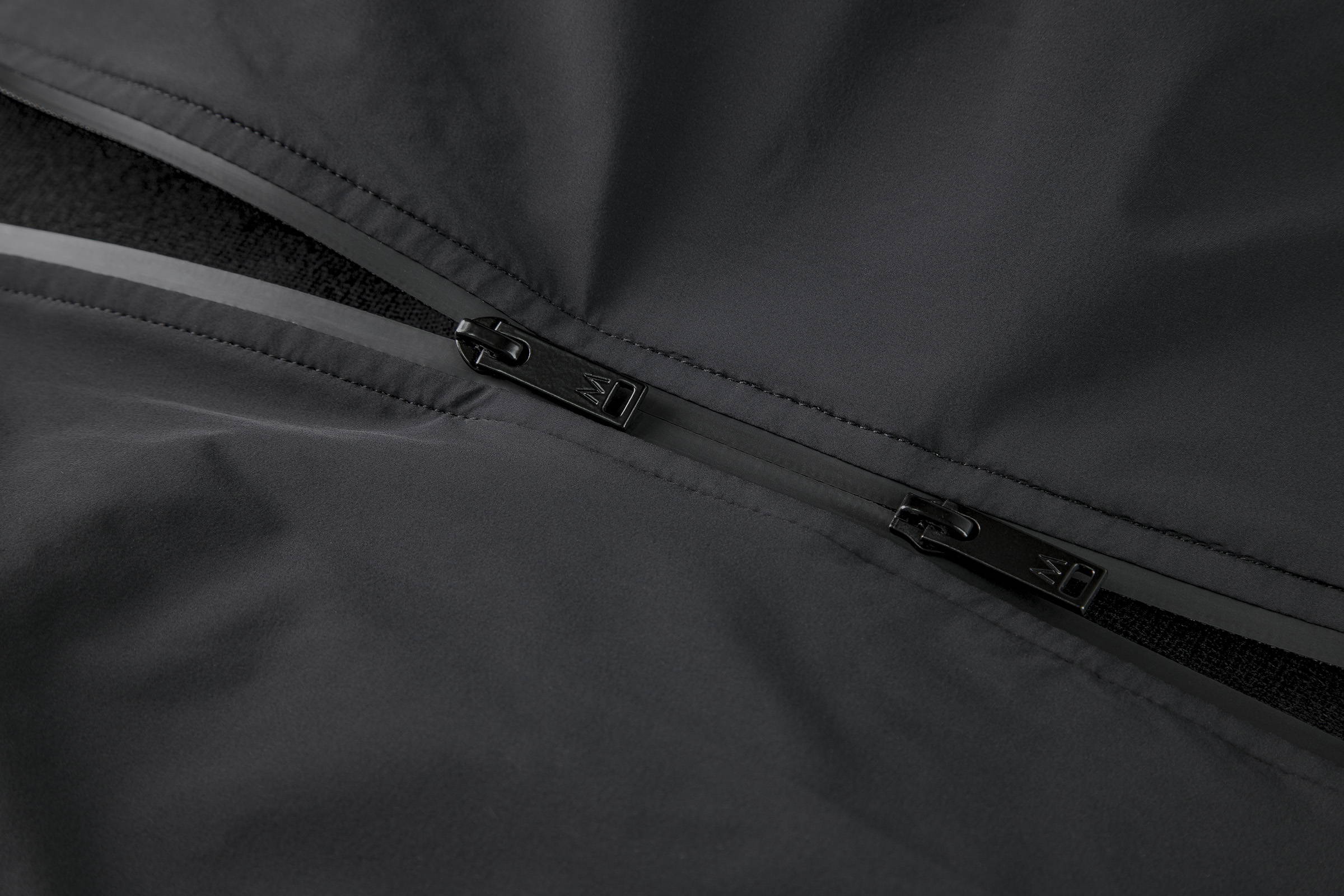 The centre front zip shows a coated ribbon. The garment shows heat-taped details. There are two side pockets and a third one is glued inside